A curious soul + a dash of inspiration, sweetened to taste = the satisfaction of creative DIY!
Professional art director by day, I'm Miss Marzipan, home cook and aspiring food photographer in my spare time… and a "real food" enthusiast/wannabe fit mama, life-loving creative spirit 24/7.
I am an anglophone living in Scandinavia; a sweet-toothed (but currently sugar-free), veggie-lovin' gal, a grateful mother to a gorgeous toddler + a baby Cupcake (my nickname for her) and a quiet explorer who seeks the creative satisfaction of 'doing it herself'.
I truly believe that every aspect of everyday life can be beautiful, whether we make it so with a sprinkle of DIY magic, or simply shift our perception to see the extraordinary beauty in ordinary things and events.
Thank you for visiting! May your days be filled with child-like enthusiasm and your dreams be sweet…
<3 MM xx
CONTACT ME AT
missmarzipan.com@gmail.com
CLICK ON THE IMAGE BELOW TO FIND ME ON PINTEREST

CLICK ON THE ICON BELOW TO FIND ME ON INSTAGRAM
… & CLICK ON THE ICON BELOW TO FOLLOW ME ON BLOGLOVIN'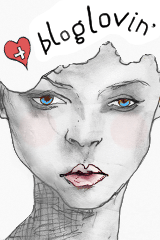 *I am happy to stay in touch to the best of my ability, but it's getting rather busy around here ;)
*Although I am incredibly grateful for support and encouragement, I will not be accepting any award nominations right now x