A curious soul + a dash of inspiration, sweetened to taste = the satisfaction of creative DIY!
Professional art director by day, I'm Miss Marzipan, healthy home cook and food photographer in my spare time.
I AM…
a "real food" enthusiast
an aspiring fit mama
a life-loving creative spirit
an anglophone living in Scandinavia
a sweet-toothed IQS follower
a dedicated veggie-lover
a grateful mother to 2 lovely little ones… awaiting the arrival of precious number 3
a quiet explorer who seeks the creative satisfaction of 'doing it herself'
a believer in kindness
I truly believe that every aspect of everyday life can be beautiful, whether we make it so with a sprinkle of DIY magic, or simply shift our perception to see the extraordinary beauty in ordinary things and events.
Thank you for visiting! May your days be filled with child-like enthusiasm and your dreams be sweet…
<3 MM xx
CONTACT ME AT
missmarzipan.com@gmail.com
CLICK ON THE IMAGE BELOW TO FIND ME ON FACEBOOK 

CLICK ON THE IMAGE BELOW TO FIND ME ON PINTEREST

CLICK ON THE ICON BELOW TO FIND ME ON INSTAGRAM
… & CLICK ON THE ICON BELOW TO FOLLOW ME ON BLOGLOVIN'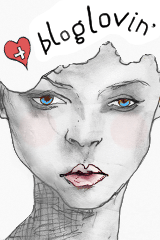 ABOUT MY RECIPES
As you will notice if you trawl the archives of this blog right back to its inception, all the recipes here are vegetarian. Many have a health-focused leaning, be it on organic/seasonal produce, or gluten-free, or sugar-free… or a combination. I am vegetarian (of the ovo-lacto variety), although when I started this blog I was not. I just preferred to cook and eat vegetarian food.
My husband is vegan and, increasingly, I am eating plant-based, partly out of sheer convenience and partly because I enjoy it. I have also embraced many aspects of the I Quit Sugar program, because the "real food" principles upon which it is based make perfect sense, and because it has been health affirming for me.
You'll hopefully find some different recipes here. What you wont find is judgement about the way you personally choose to eat. I'm here to share what I have been cooking myself, and what I love… and in doing so, hopefully provide a little inspiration to others. <3
*I am happy to stay in touch to the best of my ability, but it's getting rather busy around here ;)
*Although I am incredibly grateful for support and encouragement, I will not be accepting any award nominations right now x